Charles Ricciardi has been creating award-winning independent writing and film projects for over 25 years, including the celebrated documentary feature film Drew: The Man Behind The Poster, a film about legendary artist Drew Struzan, creator of the Indiana Jones, Muppet, Back To The Future, and Star Wars movie posters. The film features an incredible lineup of interviewees, including Harrison Ford, Michael J. Fox, Steven Spielberg, and George Lucas. Charles has produced five feature films in all, some of which he's edited, written and directed.
He has also written four books: a trio of illustrated children's books that aspire to be enjoyable and enriching, and a novel about an exciting foot race along the entire Appalachian Trail. You can view all of these projects here, and find additional video work on the YouTube link below.
Charles studied filmmaking and screenwriting at the Tisch School of the Arts, earning both his B.F.A. and M.A. at New York University, where he had the opportunity to study under many accomplished instructors, including Academy Award winning illustrator, John Canemaker.
Charles lives in New York City with his wife and two children.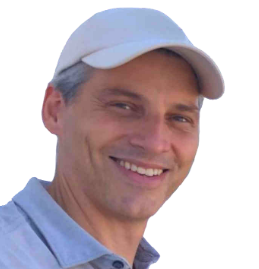 FILM AWARDS & NOMINATIONS:
PENTIMENTO
Best NY Feature, New York City International Film Festival (NYCIFF)
DREW: THE MAN BEHIND THE POSTER
Best Feature, DragonCon International Film Festival
Best Documentary Feature, Ridgewood Guild Film Festival
Best Documentary Feature (nominated) Hollywood Film Festival
Best Documentary Feature (nominated) Fright-Fest
SEXINA: POPSTAR, P.I.
Best Comedy, Melbourne Independent Filmmakers Festival
Best Comedy (nominated) San Francisco Independent Film Festival
DELAYED
Best Narrative Feature, New York Putnam Valley Film Festival
BARRIERS
Artistic Achievement Award, Huntington International Film Festival
EDUCATION:
New York University
TIsch School of the Arts
B.F.A. Film & TV Production Minor: Economics
New York University
The Gallatain School
M.A. Business and Writing